Poems by Rumi at the park 2022
July 8 (Friday), July 9 (Saturday), July 16 (Saturday)
7:00 PM – 8:00 PM
Scott Avenue Park 872 E Scott Ave, Millcreek, UT 84106
Cost: FREE
Come join us. As we listen to the beloved quotes of rumi from beautiful recordings with music in the background I've found. This is free, just come sit or lay down & listen. Bring a blanket to get cozy.
I'll have 2 speakers that I can sync up & place them far apart. But they will be loud enough for everyone to hear clearly.

Mawlana Jalaluddin Rumi, the 13th century mystic poet, was truly one of the most passionate and profound poets in history. Now, today his presence still remains strong, due in part to how his words seem to drip of the divine, and startle a profound remembrance that links all back to the Soul-Essence.
I always feel more grounded and at peace after attending Rumi in the park.

Becka
I love being immersed in the inspiration of Rumi. I'm so grateful for Raj who mindfully creates the sacred experience with deep reverence and beauty.

Tej Saroop Kaur
In my busy, complicated, and sometimes crazy life, I rarely take the time to slow down and feed my soul. Then I went to Rumi in the park, a wonderful, relaxing experience where I could lay down, and listen to beautiful, uplifting poetry while in a peaceful, outdoor setting. Laying on the grass, looking at the clouds overhead and watching the sun set in the West calmed my spirit and lifted my soul. Spiritual poetry coupled with beautiful music seeped into every fiber of my being-relaxing and rejuvenating it at the same time. I highly recommend taking time to attend this wonderful event. You deserve it!

Jerry
[In Person] Kundalini Yoga, Meditation & Gong Relaxation | Fall Series 2022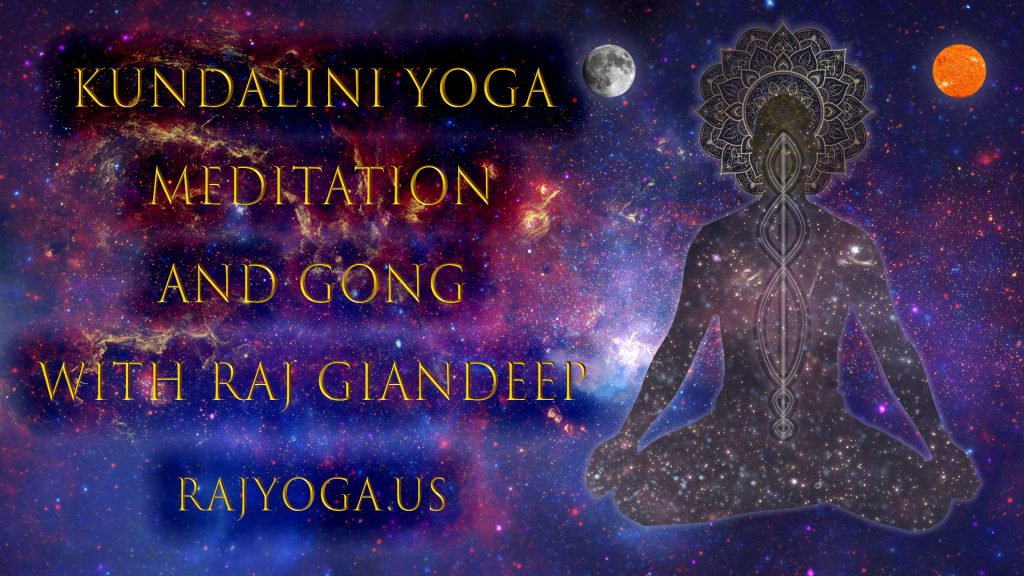 Kundalini Yoga is known as the yoga of awareness. It is a journey, practice and science that connects you with your deepest Self, your Soul. We incorporate ancient yogic technologies including yoga postures, meditation, pranayama (breath work) & mantra, to improve the quality of our lives; It is a self liberation! These tools will empower you to cultivate compassion and stability even during life's most challenging circumstances. A gong will be played during relaxation at each class.
Instructor: Raj Giandeep

September 15 – November 3
Thursdays 5:30 pm – 7:00 pm
Cost: $65 for the series