Top 30+ Must See Documentaries On Natural Healing, Food & Health
My wife was having issues with a knee bursae, where she actually had to use a cane for a week or so to get around. In general is was pretty sore. Her doctor said there is nothing to do to help her knee. Then her friend said to try a lot of vitamin C & to watch "Food Matters". This was the first documentary that opened my eyes to living a healthy lifestyle & true healing.
She did the massive doses of vitamin C like her friend recommended and it healed. It has never come back either. Much better to heal, than cover up a symptom.
I decided that if I ever had a tumor or cancer, that I would do the Gerson Therapy. So I saved up money for the expensive Norwalk Juicer. I ordered it in Jan 2012 but it was back ordered. It finally arrived in mid Feb 2012. Only 2 weeks after having the juicer I found out I had a large tumor behind my right eye. So I did the Gerson Therapy for 1 year. For details on how that went check out the description on this YouTube video.
I've taken photos of myself every year after I finished Gerson out of curiosity. It's amazing to see how dead/lifeless I looked. But now how healthy & vibrant I look today.
Year 0: This is the night I found out about the tumor. I started Gerson Therapy the next day.
Year 1: This was 1 year after doing Gerson Therapy.
Year 2: This was 1 year after finishing the Gerson Therapy.
Year 3: This was 2 years after finishing the Gerson Therapy.
---
Here is my list (in no particular order), that I recommend you watch to help you open your eyes to natural healing & the hazards out there. You can find a lot of these documentaries on Netflix, YouTube, TruTube.tv or your local library.
---
The biggest breakthroughs in medicine are finally coming to light, and we want to share them with you.
This hard-hitting and transformative documentary series explores the most powerful complementary and alternative medicines known to man – all backed by major scientific studies that prove their effectiveness. These remedies have been kept from us because big pharma doesn't want you to have the power to heal yourself. That ends now.
You can heal the most serious illnesses that humanity now faces… heart disease, autoimmune disorders, chronic pain, depression, obesity, diabetes, Alzheimer's… even cancer.
---
In what promises to be the most contentious idea put forward, the filmmakers have interviewed several leading experts in nutrition and natural healing who claim that not only are we harming our bodies with improper nutrition, but that the right kind of foods, supplements and detoxification can be used to treat chronic illnesses as fatal as terminally diagnosed cancer.
The focus of the film is in helping us rethink the belief systems fed to us by our modern medical and health care establishments. The interviewees point out that not every problem requires costly, major medical attention and reveal many alternative therapies that can be more effective, more economical, less harmful and less invasive than conventional medical treatments.
---
From producer and writer of Forks Over Knives, PlantPure Nation tells the story of three people on a quest to spread the message of one of the most important health breakthroughs of all time. When nutritional scientist and respected author Dr. T. Colin Campbell inspires Kentucky State Representative Tom Riner to propose a pilot program documenting the health benefits of a plant-based diet, they inadvertently set in motion a series of events that expose powerful forces opposed to the diet.
---
Two out of every three of us are overweight. Cases of diabetes are exploding, especially amongst our younger population. About half of us are taking at least one prescription drug. Major medical operations have become routine, helping to drive health care costs to astronomical levels. Heart disease, cancer and stroke are the country's three leading causes of death, even though billions are spent each year to "battle" these very conditions. Millions suffer from a host of other degenerative diseases.
Could it be there's a single solution to all of these problems? A solution so comprehensive, but so straightforward, that it's mind-boggling that more of us haven't taken it seriously?
---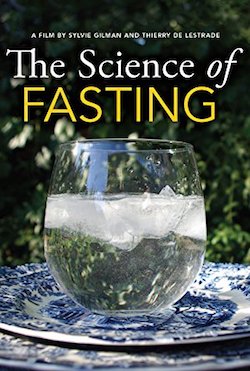 The Science of Fasting Documentary
Young biologists from the University of Southern California have overturned conventional wisdom and used molecular biology to demonstrate the powerful effects of fasting. This research suggests a wide-ranging potential, which could include treatments for the disease of the century, cancer. If these scientists are right, maybe our approach to disease and treatment will need a rethink.
---
Eat, Fast & Live Longer BBC Documentary
---
The Beautiful Truth: The World's Simplest Cure for Cancer
Raised on a wildlife reserve in Alaska, 15-year old Garrett was interested in the dietary habits of their animals.
After the tragic death of his mother, Garrett s father decided to home-school his son and assigned a book written by Dr. Max Gerson that proposes a direct link between diet and a cure for cancer.
Fascinated, Garrett embarks on a cross-country road trip to investigate The Gerson Therapy. He meets with scientists, doctors and cancer survivors who reveal how it is in the best interest of the multi-billion dollar medical industry to dismiss the notion of alternative and natural cures.
---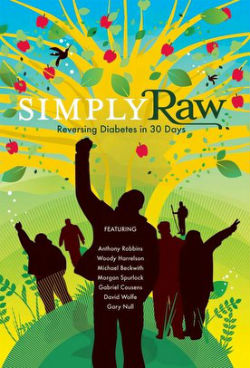 Raw for 30 Days. Reverse Diabetes naturally.
Simply Raw: Reversing Diabetes in 30 Days is an independent documentary film that chronicles six Americans with 'incurable' diabetes switching their diet and getting off insulin. Simply Raw: Reversing Diabetes in 30 Days – DVD Wholesale Pricing
The film follows each participant's remarkable journey and captures the medical, physical, and emotional transformations brought on by this diet and lifestyle change. We witness moments of struggle, support, and hope as what is revealed, with startling clarity, is that diet can reverse diabetes* and change lives.
---
Master filmmaker Steve Kroschel, intrigued by a stunning statement from his last documentary, sets out to find hard evidence of the effectiveness of the Gerson Therapy, a long-suppressed natural cancer cure. His travels take him across both the Atlantic and the Pacific Oceans, from upstate New York to San Diego to Alaska, from Japan and Holland to Spain and Mexico. In the end, he presents the testimony of patients, scientists, surgeons and nutritionists who testify to the effectiveness of the Gerson Therapy in curing cancer and other degenerative diseases, and show the hard scientific evidence to back up their claims. The question that remains is, "Why is this powerful curative therapy still suppressed, more than 75 years after it was clearly proven to cure degenerative disease?"In his film, Mr. Kroschel interviews top nutritional and agricultural experts, two surgeons, a Japanese medical school professor who cured himself of liver cancer over 15 years ago, a lymphoma patient who was diagnosed as "terminal" over 50 years ago, as well as noted critics of this world-renowned healing method who dismiss it out of hand as "pure quackery". The viewer is left to decide for himself which is the truth.
---
Cowspiracy: The Sustainability Secret is a groundbreaking feature-length environmental documentary following intrepid filmmaker Kip Andersen as he uncovers the most destructive industry facing the planet today – and investigates why the world's leading environmental organizations are too afraid to talk about it.
Animal agriculture is the leading cause of deforestation, water consumption and pollution, is responsible for more greenhouse gases than the transportation industry, and is a primary driver of rainforest destruction, species extinction, habitat loss, topsoil erosion, ocean "dead zones," and virtually every other environmental ill. Yet it goes on, almost entirely unchallenged.
As Andersen approaches leaders in the environmental movement, he increasingly uncovers what appears to be an intentional refusal to discuss the issue of animal agriculture, while industry whistleblowers and watchdogs warn him of the risks to his freedom and even his life if he dares to persist.
As eye-opening as Blackfish and as inspiring as An Inconvenient Truth, this shocking yet humorous documentary reveals the absolutely devastating environmental impact large-scale factory farming has on our planet, and offers a path to global sustainability for a growing population.
---
In Food, Inc., filmmaker Robert Kenner lifts the veil on our nation's food industry, exposing the highly mechanized underbelly that has been hidden from the American consumer with the consent of our government's regulatory agencies, USDA and FDA. Our nation's food supply is now controlled by a handful of corporations that often put profit ahead of consumer health, the livelihood of the American farmer, the safety of workers and our own environment. We have bigger-breasted chickens, the perfect pork chop, herbicide-resistant soybean seeds, even tomatoes that won't go bad, but we also have new strains of E. coli—the harmful bacteria that causes illness for an estimated 73,000 Americans annually. We are riddled with widespread obesity, particularly among children, and an epidemic level of diabetes among adults.
Featuring interviews with such experts as Eric Schlosser (Fast Food Nation), Michael Pollan (The Omnivore's Dilemma, In Defense of Food: An Eater's Manifesto) along with forward thinking social entrepreneurs like Stonyfield's Gary Hirshberg and Polyface Farms' Joel Salatin, Food, Inc. reveals surprising—and often shocking truths—about what we eat, how it's produced, who we have become as a nation and where we are going from here.
---
Cut Poison Burn is a controversial, eye opening, and sometimes heartbreaking documentary that puts the business of cancer treatment under the microscope. Follow the frustrating journeys of critically ill cancer patients as they try to navigate the confusing and dangerous maze of treatment and encounter formidable obstacles in the "cancer industrial complex." A compelling critique of the influence of medical monopolies, the power of pharmaceutical companies and government agencies, Cut Poison Burn is essential viewing for anyone and everyone touched by cancer.



"The Navarros' story is a heartbreaking but important one, so I hope you will take the time to watch the film in its entirety, to understand what could happen to you, should you ever be placed in a similar circumstance."
-Dr. Joseph Mercola
"An example of what great documentary filmmaking is all about."
– Sally King, Undine
"Indicts the system as being corrupted at patient's expense…In a briskly assembled package."
– Dennis Harvey, Variety
"If you beat the FDA in court you have an angry FDA that is willing to slit your throat."
– Peter Barton Hutt
Former FDA Chief Counsel
---
Cancer Treatment Documentary: Conventional vs Natural [2013]
Cancer Treatment Documentary – Exploring the difference between conventional treatment of cancer versus natural/alternative treatment. We compare the use of natural medicine versus the use of chemotherapy and radiation. Also discussed is the alternative treatments themselves, their benefits, as well as cancer survivors that were able to successfully treat their cancer naturally, without side effects or any other negative results.
---
The Truth About Cancer – Docu-series
28 Doctors, 11 Scientists, 9 Survivors And 1 "FDA Dragon Slaying" Attorney Break Their 'Code Of Silence' And Expose The TRUTH About Cancer And Exactly How To Prevent, Treat And Beat it 100% Naturally.
EPISODE 1: MODERN MEDICINE & THE CANCER PANDEMIC
Why do modern medical doctors readily prescribe drugs to treat symptoms rather than finding the cause of disease and eliminating it? Why does your medical doctor most likely know next to nothing about nutrition? In order to understand the current state of affairs of medical practice in the USA, it's vital to understand exactly how we got here. In episode 1, we're going to jump into the time capsule and go all the way back over 100 years to the turn of the 20th century. The first step to preventing and curing cancer is understanding exactly what it is, how it forms, and what is currently offered by most mainstream doctors as treatments. Episode 1 will lay the foundation as to why cancer has reached epic proportions worldwide and why the current treatment model (chemo, radiation, surgery) just isn't working. You'll learn "in plain English" the truth about cancer so that you can fight and win the battle.
EPISODE 2: YOUR FIRST LINE OF DEFENSE…
What is your immune system? How strong is your immune system? Why is it called our "first line of defense"? And why do many oncologists believe that cancer cannot exist in a body whose immune system is functioning properly? When most of us think about our immune system or having a weak immune system, we generally just relate it to getting sick, catching a cold or getting the flu. In this episode you'll learn just how important your immune system is for fighting, destroying, and of course preventing the development of cancer and many other diseases. You'll not only learn how to build your immune system back up, but also what causes it to break down and what you can do about it.
EPISODE 3: ELIMINATE THESE "DIRTY DOZEN" TO PREVENT CANCER
Never before in human history have we been exposed to such high levels of toxins. There has been an explosion in the number of studies showing the effects of these environmental chemicals on human health. Thankfully more and more people are aware of the risks and causes of GMOs (genetically modified organisms), but did you know that there are a lot of everyday items that are chemically destroying your body and your immune system? And what about vaccines? Do they really promote immunity and help protect from disease? Have vaccines been linked to cancer? And what about aspartame? Is it really a harmless zero-calorie sweetener, or should you avoid it like the plague? What about heavy metals and xenoestrogens? In this episode you'll learn what chemicals, elements, and heavy metals are detrimental to your body. You'll also learn how to identify and remove them from your life.
EPISODE 4: YOUR SECRET FOUNTAIN OF YOUTH…
We live in a much more toxic world than we did 100 years ago. There are estimated to be approximately 100,000 chemicals now in commerce, 30,000 of which are in common use and only 3,500 of which have been safely tested. Throughout our daily life we are in constant contact with environmental toxins. Detoxification is simply normalizing the body's ability to process and excrete toxins and chemicals. And while many of us have heard the numerous benefits to detoxing our bodies, there is an exact science to it, especially when it comes to treating cancer. Not only will you learn the best detox methods and why safely detoxifying your body is so crucial to keeping you cancer free, but you'll also learn specific step-by-step instructions on how to detox properly and specifically for cancer treatment.
EPISODE 5: NATURE'S PHARMACY
For thousands of years, humans have used the plant life around them to help cure their ailments. If you walk into the woods, you will be hard pressed to find anything that's not medicine. In this episode, you'll learn about how natural food really can be your medicine. You'll learn which foods to avoid and which ones to eat. We'll learn about vitamin and mineral deficiencies and how to properly correct them with foods and herbs. And we'll also learn about which types of sugar feed cancer and which types don't.
EPISODE 6: CLEAN FOODS & THE CANCER-FREE DIET
Today, Americans are bombarded with information about "healthy eating," but we suffer from higher rates of obesity and cancer than ever before. As a nation, we are increasingly eating more processed foods. Our supermarkets are full of convenient packaged foods that appeal to our taste buds, but compromise our nutrition. In this episode will demonstrate why even a five year old understands the age-old axiom, "You are what you eat" as well as provide specific strategies to prevent and even treat cancer using food, nutrition, and supplementation.
EPISODE 7: DIAGNOSTIC "DO's & DON'Ts" – PROVEN TREATMENT PROTOCOLS PART 1
What if the popular diagnostic tests for cancer, such as mammograms and the PSA test, were ineffective (at best) and actually caused cancer (at worst)? If that question caught your attention, you will definitely want to tune in to episode 7 as we learn that mammograms may not offer the life-saving benefits many women may hope for. In this episode, we will also begin our journey to learn about proven cancer treatment protocols. We'll learn from Dr. Tony Jimenez, Dr. Rashid Buttar, Dr. Stanislaw Burzynski, Dr. Murray Susser, Dr. Lee Cowden, and Dr. Keith Scott Mumby, just to name a few.
EPISODE 8: PROVEN TREATMENT PROTOCOLS PART 2
In this episode, we will continue our journey to learn about proven cancer treatment protocols. We'll learn from trailblazing physicians like Dr. Nick Gonzalez, Dr. Francisco Contreras, and Dr. Leigh Erin Connealy. We will also learn the story of suppression of a totally non-toxic cancer treatment from documentary filmmaker and historian, G. Edward Griffin.
EPISODE 9: PROVEN TREATMENT PROTOCOLS PART 3
In this episode, we will continue our journey to learn about proven cancer treatment protocols. We'll learn from Dr. Sunil Pai, Dr. James Forsythe, Dr. Bradford Weeks, R. Webster Kehr, Burton Goldberg, Dr. Ben Johnson, Dr. Daniel Nuzum, and Bob Wright.
EPISODE 10: DOCTOR'S ORDERS
Ever wonder what your doctor would do if he/she were diagnosed with breast cancer or colon cancer? Well in this episode, the doctors share exactly what they would do if diagnosed with different kinds of cancer. Plus you're going to hear from doctors who have actually been diagnosed and exactly what they did to cure themselves." You'll learn the most cutting edge treatments that are working for others right now. Listen as you hear doctor after doctor share their methods for successfully treating cancer.
EPISODE 11: HOW TO SURVIVE & THRIVE
How did they survive? What did they do? Learn first-hand from survivors, ordinary people just like you, that beat the odds. In this episode, you'll hear from others who've fought and won the battle – and exactly how they did it. This is going to be a powerful, inspirational, and extremely educational show that you won't want to miss.
---
The ubiquitous pink ribbons of breast cancer philanthropy – and the hand-in-hand marketing of brands and products associated with that philanthropy — permeates our culture, providing assurance that we are engaged in a successful battle against this insidious disease. But the campaign obscures the reality and facts of breast cancer – more and more women are diagnosed with breast cancer every year, and face the same treatment options they did 40 years ago. Yet women are also the most influential market group, buying 80 percent of consumer products and making most major household purchasing decisions. So then who really benefits from the pink ribbon campaigns — the cause or the company? And what if the very companies and products that profit from their association have actually contributed to the problem?
In showing the real story of breast cancer and the lives of those who fight it, Pink Ribbons, Inc. reveals the co-opting of what marketing experts have labeled a "dream cause."
---
All the successful cures against cancer discovered in the last 100 years, and the reasons why they were suppressed.
Cancer is the only disease that has been defeated dozens of times without anyone knowing it. In the last 100 years, dozens of doctors, scientists, and researchers have developed diverse and effective solutions against cancer only to be thwarted by the political and propaganda power of the drug-dominated medical profession. This is the story of Essiac, Hoxsey, Laetrile, Shark Cartilage, Mistletoe, and Bicarbonate of Soda all put together in a stunning overview that leaves no doubt that inexpensive cures for cancer do exist but are systematically blocked by Big Pharma because they come from nature and cannot be patented.
---
The Gerson Miracle examines many of the elements of the Gerson Therapy, explaining why we are so ill and how we have in our grasp the power to recover our health without expensive, toxic or mutilating treatments, using the restorative forces of our own immune systems.
Even the most advanced cases of cancer can be successfully reversed using this method. While the results seem miraculous, the real "miracle" lies within our own body and its healing processes.
In this documentary from filmmaker Steve Kroschel, noted MD Max Gerson reveals a nutritional healing treatment that he claims can restore the body's ability to fight off cancer and numerous other degenerative diseases.
The testimonies of a few "incurable" cancer patients highlight why this long-term cure could be much more effective than many of Dr. Gerson's critics may care to admit.
---
Big Sugar: Sweet White and Deadly
Big Sugar explores the dark history and modern power of the world's reigning sugar cartels.
Using dramatic reenactments, it reveals how sugar was at the heart of slavery in the West Indies in the 18th century, while showing how present-day consumers are slaves to a sugar-based diet.
Going undercover, Big Sugar witnesses the appalling working conditions on plantations in the Dominican Republic, where Haitian cane cutters live like slaves.
Workers who live on Central Romano, a Fanjul-owned plantation, go hungry while working 12-hour days to earn $2 (US).
Full documentary below.
---
Everything we've been told about food and exercise for the past 30 years is dead wrong. FED UP is the film the food industry doesn't want you to see. From Katie Couric, Laurie David (Oscar winning producer of AN INCONVENIENT TRUTH) and director Stephanie Soechtig, FED UP will change the way you eat forever.
---
The underground documentary that became a massive grassroots success, FRESH is the embodiment of the good food movement.
FRESH outlines the vicious cycle of our current food production methods, while celebrating the farmers, thinkers and business people around America who are reinventing our food system, from Will Allen, a basketball player and former executive turned urban farmer, to Joel Salatin, a poetic prophet of the fields, who tells us: "We can raise everything we need without any of the industrial food system." Director Ana Joanes takes her camera coast to coast and explores the lives of amazing Americans who are redefining the way we eat and how we live. Both an enlightening documentary and a stirring call to action, FRESH transforms the way we look at food.
---
A primary objective of Numen is to bring the same awareness to medicine and the medical industry that the organic food movement has brought to food and the food industry. The film presents a sobering view of conventional healthcare and the dangers of environmental insults, as well as a vision of safe, effective and sustainable medicine. It offers stories about how individuals have improved their own health and well-being and provides concrete steps for viewers to do so as well.
Most broadly, the film encourages viewers to think deeply about the sources of their medicine and how their healthcare choices affect themselves and the larger web of life. It inspires us all to deepen our relationship with the natural world and reminds us of the healing made possible by re-embracing our place in the wider web of life.
---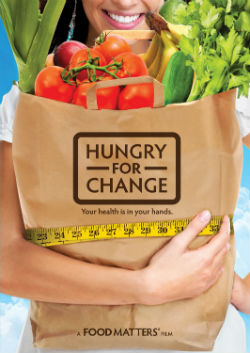 Exposes shocking secrets the diet, weightloss and food industry don't want you to know about; deceptive strategies designed to keep you coming back for more. Find out what's keeping you from having the body and health you deserve and how to escape the diet trap forever.
Featuring interviews with best selling health authors and leading medical experts plus real life transformational stories with those who know what it's like to be sick and overweight. Learn from those who have been there before and continue your health journey today.
---
100 pounds overweight, loaded up on steroids and suffering from a debilitating autoimmune disease, Joe Cross is at the end of his rope and the end of his hope. In the mirror he saw a 310lb man whose gut was bigger than a beach ball and a path laid out before him that wouldn't end well— with one foot already in the grave, the other wasn't far behind. FAT, SICK & NEARLY DEAD is an inspiring film that chronicles Joe's personal mission to regain his health.
With doctors and conventional medicines unable to help long- term, Joe turns to the only option left, the body's ability to heal itself. He trades in the junk food and hits the road with juicer and generator in tow, vowing only to drink fresh fruit and vegetable juice for the next 60 days. Across 3,000 miles Joe has one goal in mind: To get off his pills and achieve a balanced lifestyle.
While talking to more than 500 Americans about food, health and longevity, it's at a truck stop in Arizona where Joe meets a truck driver who suffers from the same rare condition. Phil Staples is morbidly obese weighing in at 429 lbs; a cheeseburger away from a heart-attack. As Joe is recovering his health, Phil begins his own epic journey to get well.
What emerges is nothing short of amazing – an inspiring tale of healing and human connection.
Part road trip, part self-help manifesto, FAT, SICK & NEARLY DEAD defies the traditional documentary format to present an unconventional and uplifting story of two men from different worlds who each realize that the only person who can save them is themselves.
---
King Corn is a feature documentary about two friends, one acre of corn, and the subsidized crop that drives our fast-food nation. In the film, Ian Cheney and Curt Ellis, best friends from college on the east coast, move to the heartland to learn where their food comes from. With the help of friendly neighbors, genetically modified seeds, and powerful herbicides, they plant and grow a bumper crop of America's most-productive, most-subsidized grain on one acre of Iowa soil. But when they try to follow their pile of corn into the food system, what they find raises troubling questions about how we eat—and how we farm.
---
Food Beware: The French Organic Revolution
For the first time ever, our children are growing up less healthy than we are. As the rate of cancer, infertility and other illnesses linked to environmental factors climbs ever upward each year, we must ask ourselves: why is this happening?
Food Beware begins with a visit to a small village in France, where the town's mayor has decided to make the school lunch menu organic and locally grown. It then talks to a wide variety of people with differing perspectives to find common ground – children, parents, teachers, health care workers, farmers, elected officials, scientists, researchers and the victims of illnesses themselves. Revealed in these moving and often surprising conversations are the abuses of the food industry, the competing interests of agrobusiness and public health, the challenges and rewards of safe food production, and the practical solutions that we can all take part in. Food Beware is food for thought – and a blueprint for a growing revolution.
---
DIRT! The Movie–narrated by Jaime Lee Curtis–brings to life the environmental, economic, social and political impact that the soil has. It shares the stories of experts from all over the world who study and are able to harness the beauty and power of a respectful and mutually beneficial relationship with soil.
But more than the film and the lessons that it teaches, DIRT! The Movie is a call to action. "When humans arrived 2 million years ago, everything changed for dirt. And from that moment on, the fate of dirt and humans has been intimately linked."
How can you affect that relationship for the better?
---
Healing Yourself Naturally AKA Everything Bad Is Good
"Everything Bad is Good is very, very, moving, and very, very true. The system is corrupt and the present template of treating cancer is a dismal failure. It is all about nutrition, eliminating stress, eliminating chemicals, detoxing the body, and most of all eliminating pharmaceutical drugs. Len Richmond's film is noble and important. If enough of us yell about this and create grassroots movement, things can turn around. Otherwise the slow poisoning of 'us' will truly be the end of mankind."
-Suzanne Somers, actress and author
"This film will transform the way you think about your health and inspire you to take control."
-Dr. Julian Whitaker, M.D., Air America Radio
"The powerful truths revealed by Len and the interviewees contain the solutions to the current medicine-caused health crisis. Enlightening, provocative and essential viewing for anyone who wishes to be healthy!"
-Andreas Moritz, author
Full documentary below.
https://vimeo.com/64406615
---
In 2003, when I was a 31-year-old actress/photographer, I was diagnosed with a rare and incurable cancer. Weeks later I began filming my story. Taking a seemingly tragic situation and turning it into a creative expression, I share my cancer documentary of survival with courage, strength and lots of humor.
With experimental treatment as my only option, I became determined to find answers where there were none. Traveling throughout the country interviewing experts in alternative medicine, I dove head first into a fascinating and often hilarious holistic world. Along the way, I met other vivacious young women determined to become survivors and included them in my cancer documentary. Their stories are as poignant and exciting as the women who tell them. As my journey progressed, I realized that healing is about truly living rather than fighting.
Crazy Sexy Cancer is more than a thought provoking documentary, it's an attitude! It's about rising to the challenge of life and turning lemons into champagne.
---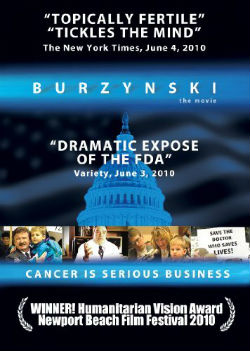 Burzynski, the Movie – Cancer Is Serious Business
This documentary takes the audience through the treacherous, yet victorious, 14-year journey both Dr. Burzynski and his patients have had to endure in order to obtain FDA-approved clinical trials of Antineoplastons.
Dr. Burzynski resides and practices medicine in Houston, Texas. He was able to initially produce and administer his discovery without FDA-approval from 1977-1995 because the state of Texas at this time did not require that Texas physicians be required to adhere to Federal law in this situation. This law has since been changed.
As with anything that changes current-day paradigms, Burzynski's ability to successfully treat incurable cancer with such consistency has baffled the industry. Ironically, this fact had prompted numerous investigations by the Texas Medical Board, who relentlessly took Dr. Burzynski as high as the state supreme court in their failed attempt to halt his practices.
Likewise, the Food and Drug Administration engaged in four Federal Grand Juries spanning over a decade attempting to indict Dr. Burzynski, all of which ended in no finding of fault on his behalf. Finally, Dr. Burzynski was indicted in their 5th Grand Jury in 1995, resulting in two federal trials and two sets of jurors finding him not guilty of any wrongdoing. If convicted, Dr. Burzynski would have faced a maximum of 290 years in a federal prison and $18.5 million in fines.
However, what was revealed a few years after Dr. Burzynski won his freedom, helps to paint a more coherent picture regarding the true motivation of the United States government's relentless persecution of Stanislaw Burzynski, M.D., Ph.D.
Note: When Antineoplastons are approved for public use, it will allow a single scientist to hold an exclusive right to manufacture and sell these medicines on the open market—potentially leaving the pharmaceutical industry absent in profiting from the most effective gene-targeted cancer treatment the world has ever seen.
---
Around the world, obesity levels are rising – more people are now overweight than undernourished. Jacques Peretti explores the profitable ways eating habits have been revolutionized over the last 40 years.
---
There is a revolution happening in the farm fields and on the dinner tables of America – a revolution that is transforming the very nature of the food we eat.
The Future of Food offers an in-depth investigation into the disturbing truth behind the unlabeled, patented, genetically engineered foods that have quietly filled U.S. grocery store shelves for the past decade.
From the prairies of Saskatchewan, Canada to the fields of Oaxaca, Mexico, this film gives a voice to farmers whose lives and livelihoods have been negatively impacted by this new technology. The health implications, government policies and push towards globalization are all part of the reason why many people are alarmed by the introduction of genetically altered crops into our food supply.
Shot on location in the U.S., Canada and Mexico, The Future of Food examines the complex web of market and political forces that are changing what we eat as huge multinational corporations seek to control the world's food system. The film also explores alternatives to large-scale industrial agriculture, placing organic and sustainable agriculture as real solutions to the farm crisis today.
---
Bag It The Movie: Is Your Life Too Plastic
Americans use 60,000 plastic bags every five minutes-single-use disposable bags that we mindlessly throw away. But where is "away?" Where do the bags and other plastics end up, and at what cost to our environment, marine life and human health? Bag It follows "everyman" Jeb Berrier as he navigates our plastic world. Jeb is not a radical environmentalist, but an average American who decides to take a closer look at our cultural love affair with plastics. Jeb's journey in this documentary film starts with simple questions: Are plastic bags really necessary? What are plastic bags made from? What happens to plastic bags after they are discarded? Jeb looks beyond plastic bags and discovers that virtually everything in modern society-from baby bottles, to sports equipment, to dental sealants, to personal care products-is made with plastic or contains potentially harmful chemical additives used in the plastic-making process. When Jeb's journey takes a personal twist, we see how our crazy-for-plastic world has finally caught up with us and what we can do about it. Today. Right now.
---
Tapped looks into the bottled water industry and its long-term effects socially, economically and ecologically. The filmmakers focused on industry giants such as PepsiCo and Nestlé Waters, visiting a town containing a Nestlé factory as well as running tests on the bottles the company uses for its products. Their results came back showing "several potentially harmful chemicals, some known carcinogens".
The documentary also focused on the amount of bottles that are recycled, noting that "Forty percent of bottled water is really just filtered tap water, and every day we throw away 30 million single-served bottles of water.
---
We live in the Age of Plastic. It's cheap, it's practical, and it's everywhere – from the highest mountains to the hottest deserts, from the North Pole to the South Pole. It's even part of us – inside our blood. Should we be worried?
In Plastic Planet, director Werner Boote takes us on a journey around the globe – from the Moroccan Sahara to the middle of the Pacific Ocean, from a factory in China to the highest peaks of the Alps – to reveal the far-flung reach of plastic. Interviews with the world's foremost experts in biology, pharmacology, and genetics shed light on the perils of plastic to our environment and expose the truth of how plastic affects our bodies…and the health of future generations.
---
VAXXED from COVER-UP to CATASTROPHE
In 2013, biologist Dr. Brian Hooker received a call from a Senior Scientist at the U.S. Centers for Disease Control and Prevention (CDC) who led the agency's 2004 study on the Measles-Mumps-Rubella (MMR) vaccine and its link to autism. The scientist, Dr. William Thompson, confessed that the CDC had omitted crucial data in their final report that revealed a causal relationship between the MMR vaccine and autism.
Over several months, Dr. Hooker records the phone calls made to him by Dr. Thompson who provides the confidential data destroyed by his colleagues at the CDC. Dr. Hooker enlists the help of Dr. Andrew Wakefield, the British gastroenterologist falsely accused of starting the anti-vax movement when he first reported in 1998 that the MMR vaccine may cause autism. In his ongoing effort to advocate for children's health, Wakefield directs this documentary examining the evidence behind an appalling cover-up committed by the government agency charged with protecting the health of American citizens. Interviews with pharmaceutical insiders, doctors, politicians, and parents of vaccine-injured children reveal an alarming deception that has contributed to the skyrocketing increase of autism and potentially the most catastrophic epidemic of our lifetime.
---
Bought: The truth behind vaccines, big pharma & your food
You're about to see how Wall Street has literally "BOUGHT" your and your family's health.
The food, vaccine, drug, insurance and health industry are a multi-BILLION dollar enterprise… focused more on profits than human lives. The BOUGHT documentary takes viewers deep "inside the guts" of this despicable conspiracy…
Featuring exclusive interviews with the world's most acclaimed experts in research, medicine, holistic care and natural health… Bought exposes the hidden (and deadly) story behind it all.
---
"Your back pain will require SURGERY"
"Without these pills, you face life-long PAIN"
"Your child's behavior requires MEDICATION"
That's what the doctor tells you, but who tells the doctor what to say?
Influencers
A visit to the doctor can be traumatic enough. Now we learn about the "influencers" – the people you never see, but whose job it is to turn you into a compliant, pill popping, revenue generation unit. And at all costs. Doctored reveals the unseen tactics of these "influencers" in an investigation that leads to the highest levels of the American Medical Association (AMA) and reveals an alarming portrait of deception and criminality. Along the way we wonder: Is much of what we "know" about modern medicine just slick marketing from companies that profit when we're in pain (or by putting us in pain)? Why aren't we being told about the successes of natural therapies? Why do so many people think chiropractors are "quacks," nutritional supplements a waste of money, and acupuncture a fringe therapy?
Medical Monopoly
Is it because the "Medical Monopoly" spends millions a year attacking, ridiculing, and trying to discredit these natural therapies? The answers are almost beyond belief, until Doctored takes us into the courtroom with five chiropractors who, having been labeled "an unscientific cult,' fought back and won a landmark verdict. Their heroic story forms the backdrop of one of the most personally compelling documentaries ever. Because of their bravery, the medical industrial complex is no longer blocking access to safe natural alternatives, pill popping is giving way to smarter preventative care, and purveyors of sickness are being shoved aside, resulting in a healthier life for us all.